This page is mostly for me. I'm using it almost like a diary or scrap book to record things that I want to memorialize. So, to some extent it's my "old news" page. (The picture above is where I USED TO work--The Deer Island Treatment Plant in Boston Harbor--though I'm not usually there at night.)
11/19/18: "Change Can't Wait" (with Ayanna Pressley). https://youtu.be/Nlc4q0vbl18. This song was written with Ayanna's primary election night words and performed at ROM with Ken Porter, Bo Veaner, John Zaia, and Junko Ogawa. I had the pleasure of hearing new Congresswoman Ayanna Pressley at the Edward M. Kennedy Institute in December. Here's a link to the video. I gave her a copy of the video of the performance of this song at ROM. I'm calling it a co-write with Ayanna, because I used her words for most of the song.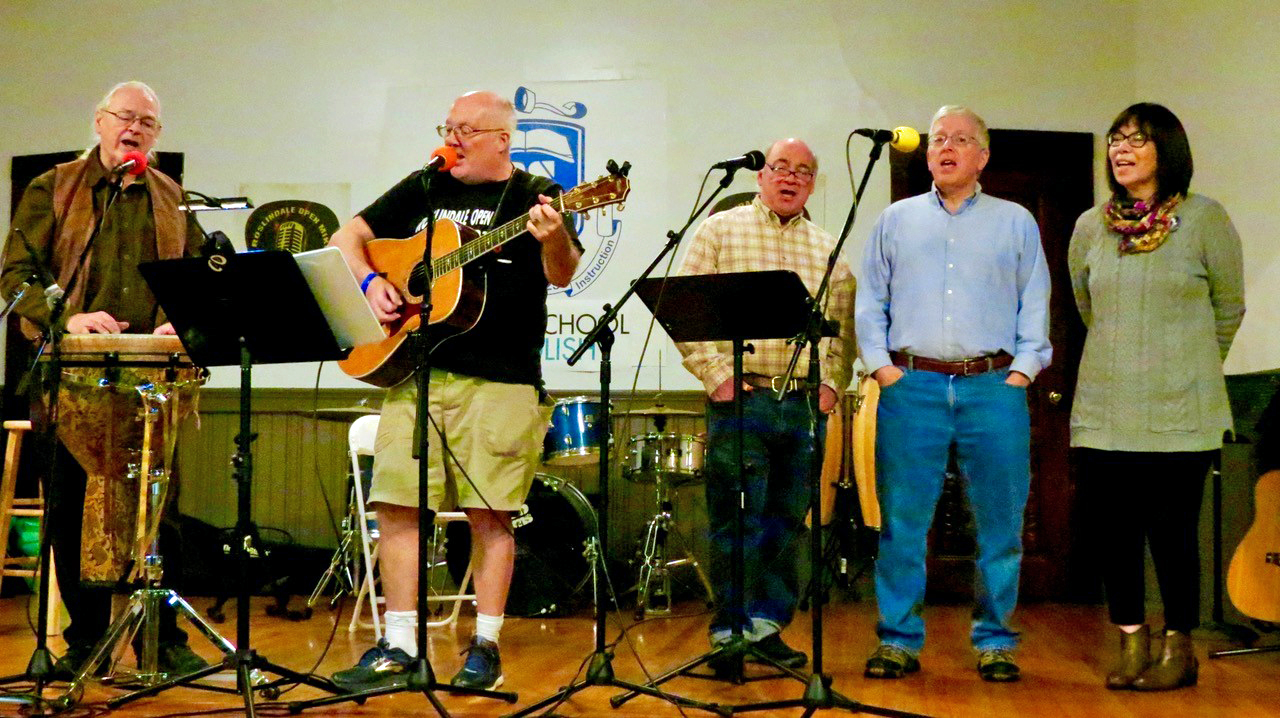 9/10/18: Home to Boston: I "formally' announced my return to Boston by playing "Home to Boston" at Roslindale Open Mike, a song I wrote while we were away in Hawaii. https://youtu.be/bEuUfmJ2xS4 Here is my favorite picture from Hawaii. These ring-tailed lemurs at the Hawaii Zoo typify what retirement looks like.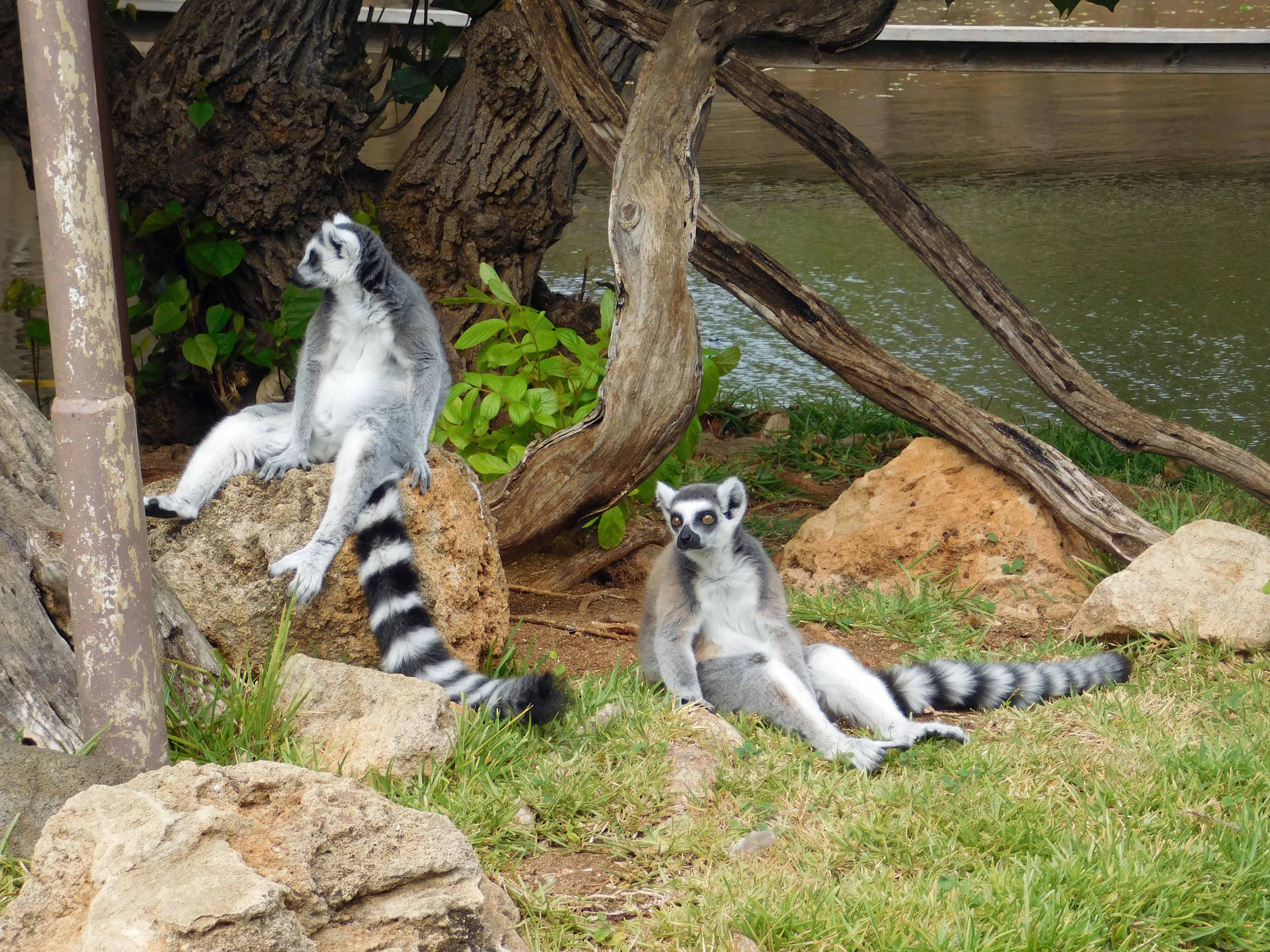 7/9/18: Aloha, Farewell Night at ROM: This was a special night that was totally NOT under my control. It was a total surprise. I got an inkling that something was up when at the beginning of the night people started showing up wearing Hawaiian shirts. That should have tipped me off. The night is largely a blur but I was presented with songs, cards, food and gifts. I wish I had pictures and a recording of the whole night. Here is a large Aloha Shirt card made by Karen Sauer, a Caricature made by Sue Petersen and a couple pictures of Neal, Sue, and David Jackson.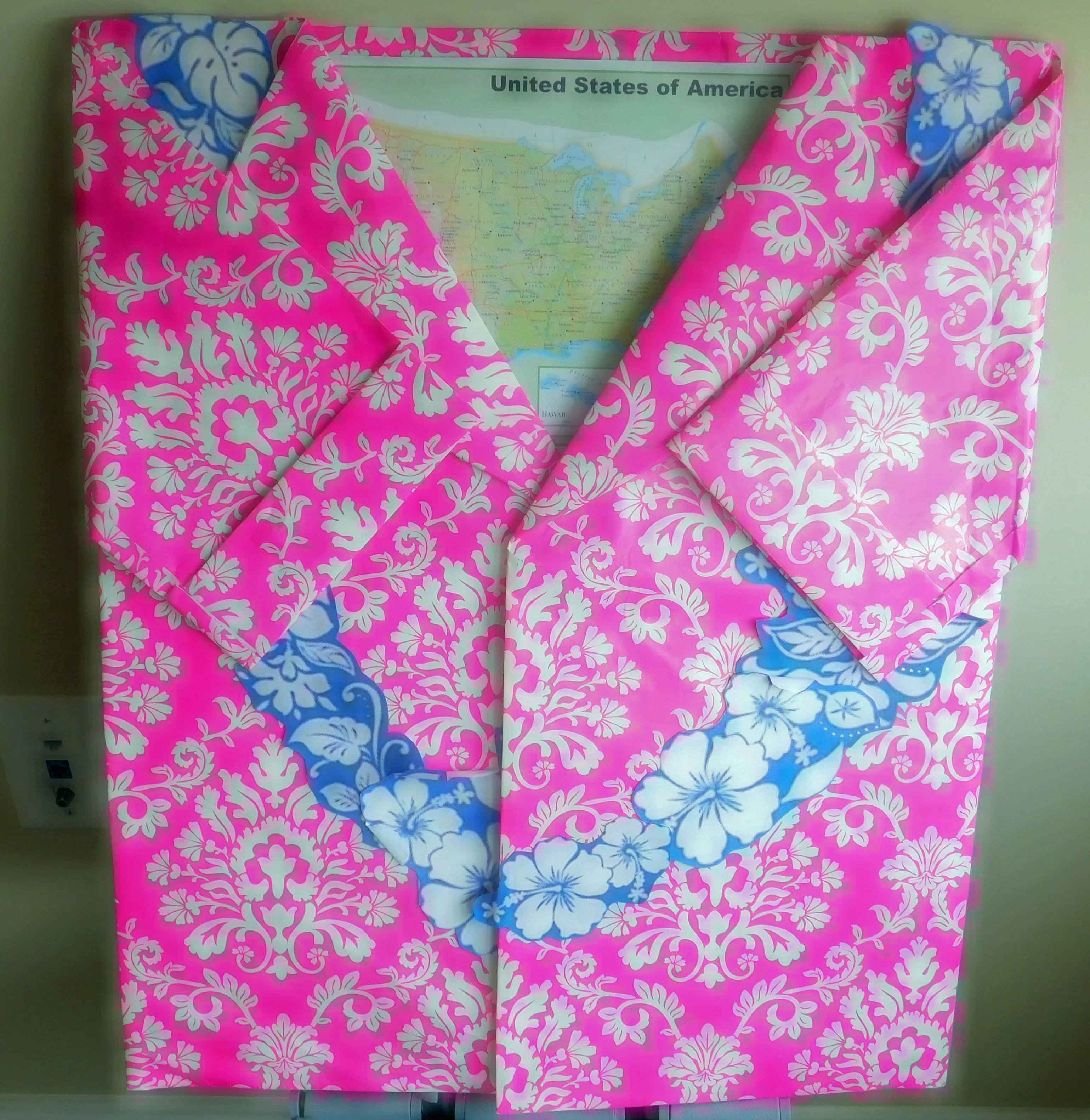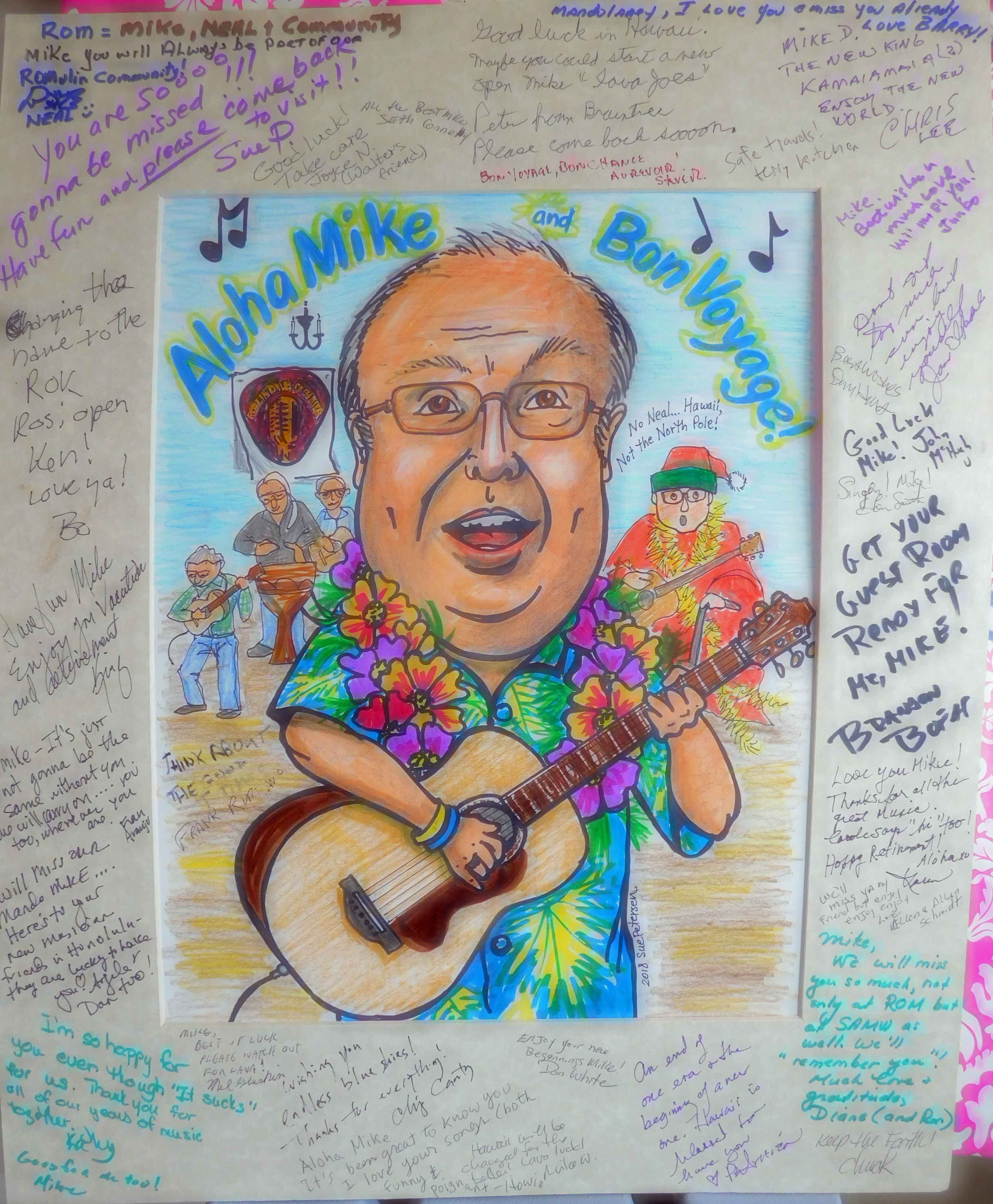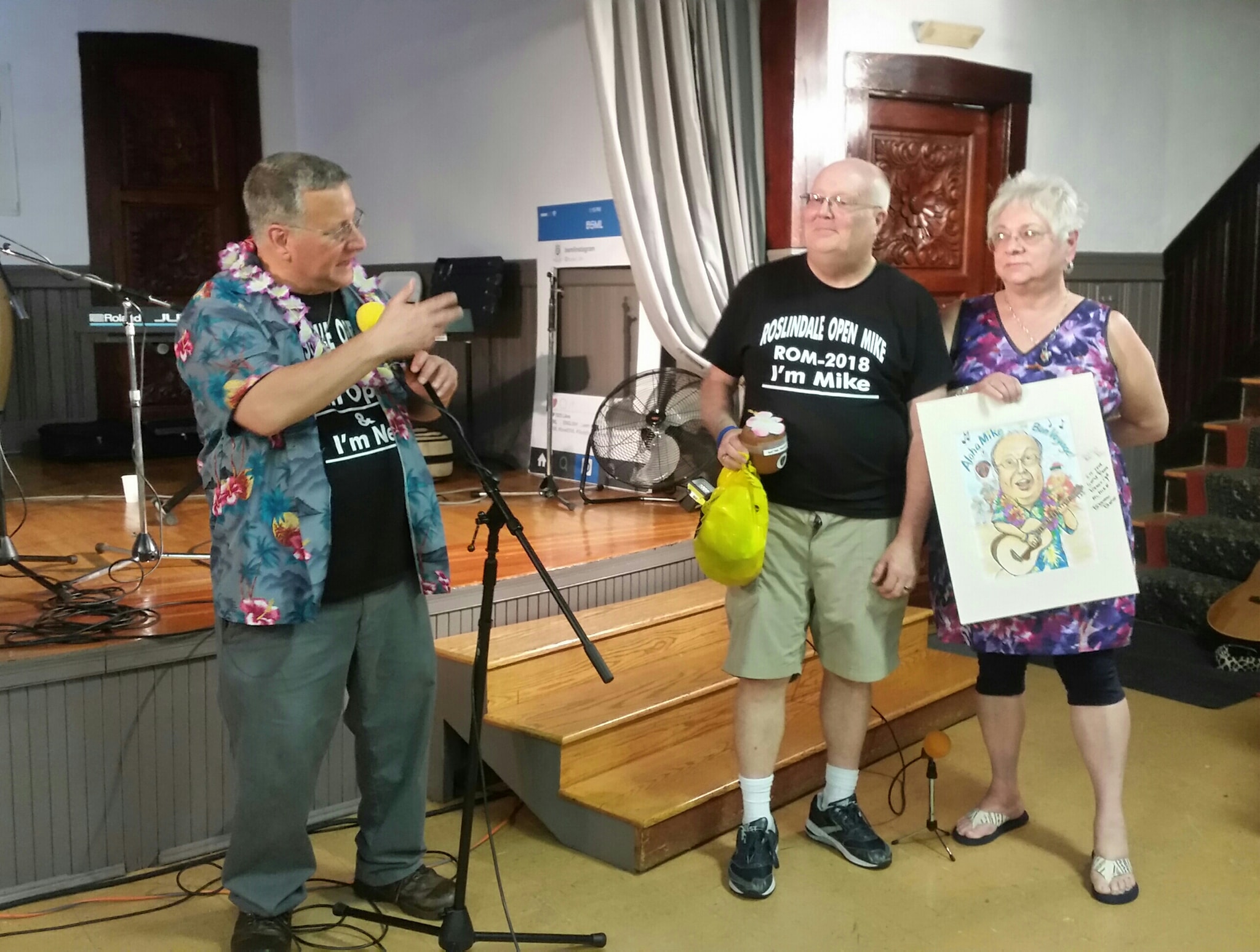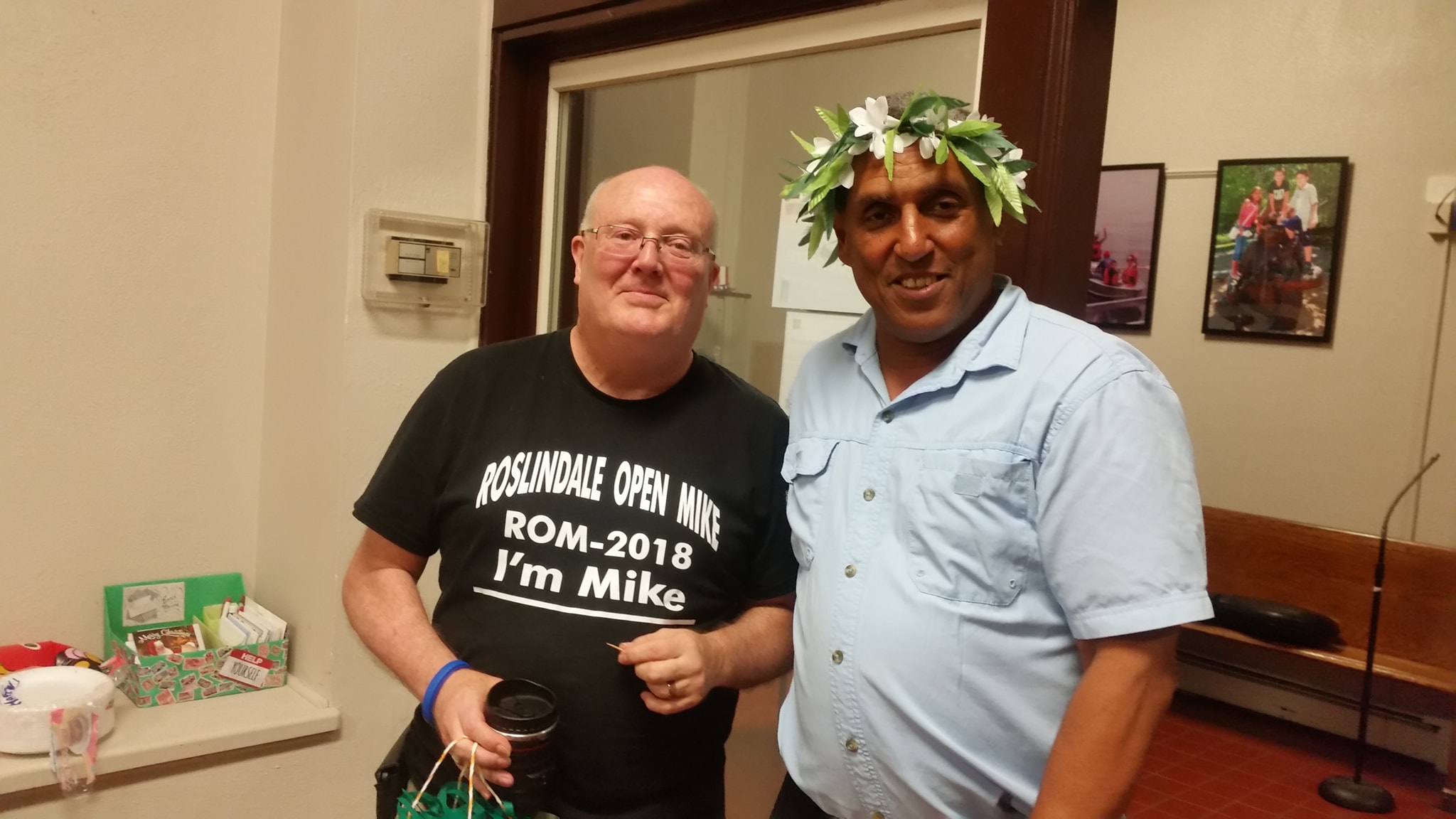 7/24/18 Retirement Party at MWRA: This was my retirement party at work at MWRA. It was one of the rare days that work and music intersected. Here's a picture of me receiving gifts from Fred Laskey, the Executive Director, playing a retirement song, and the crowd. Even though my retirement song was called "I had to write my own damn retirement song", I was also surprised to receive a retirements song written by my long-term colleague, Steve Rhode, and performed by Jonathan Brody. https://youtu.be/nOSlukJ0qwU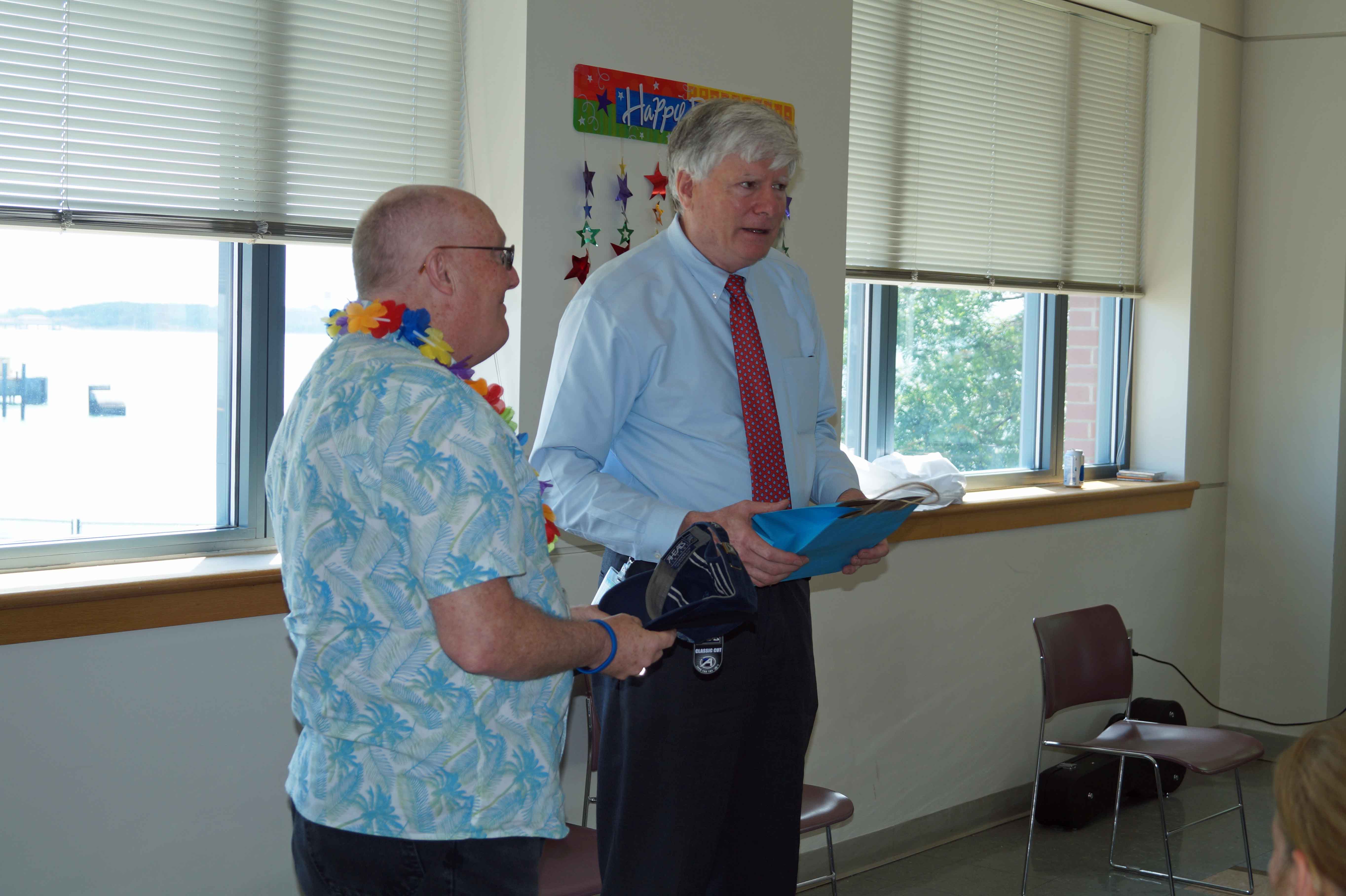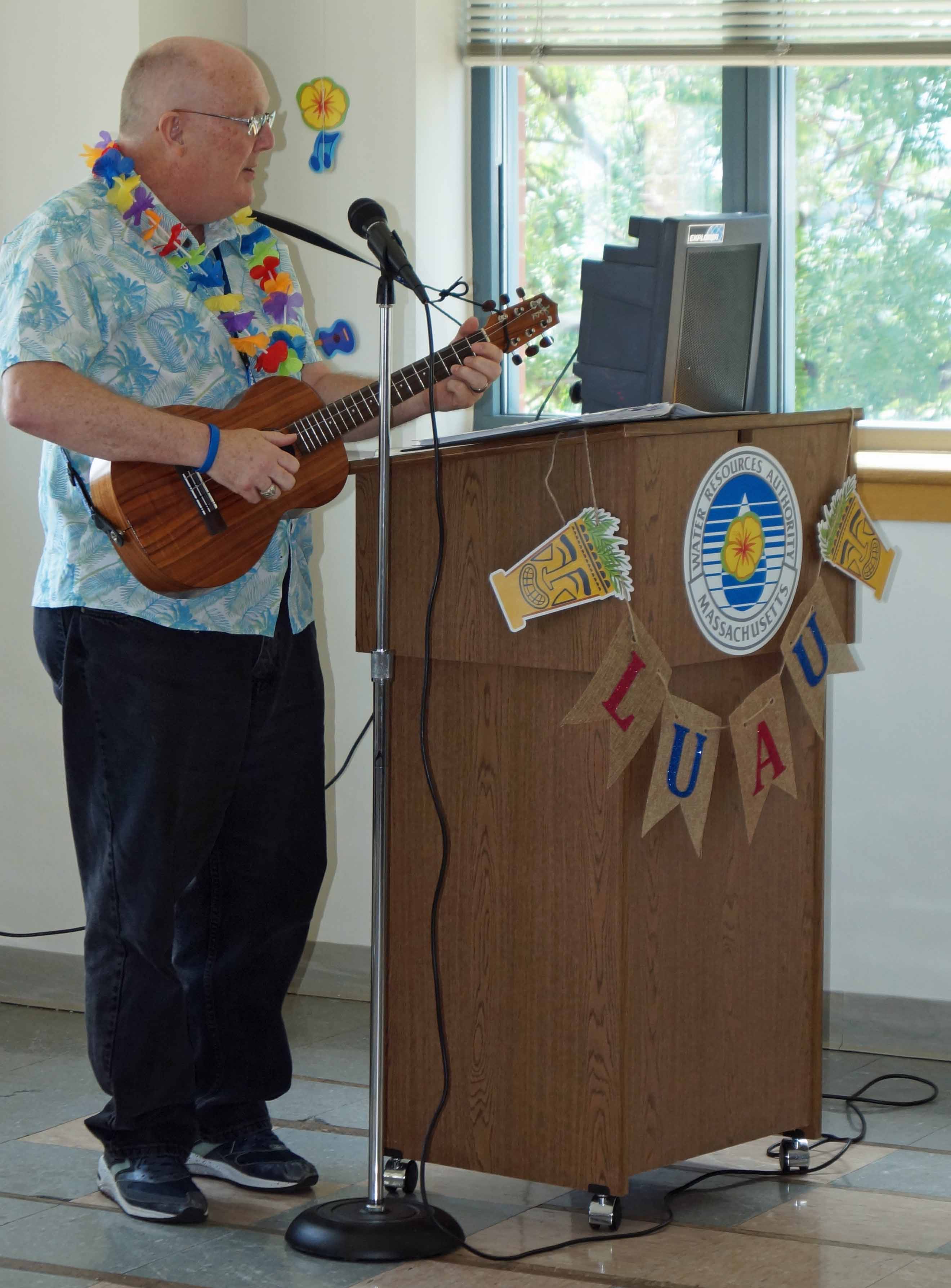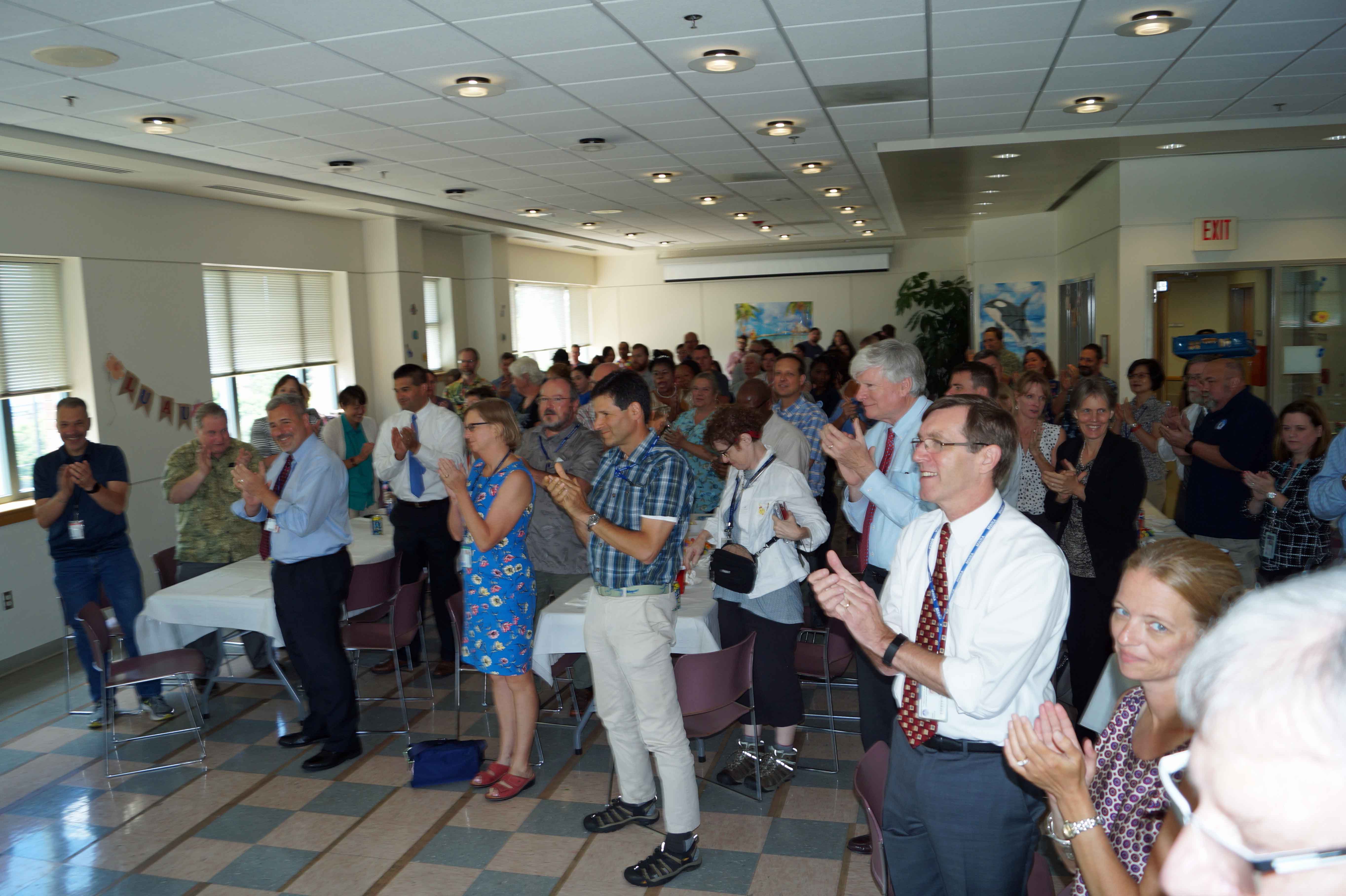 9/4/14: Here are my SAMW August 2014 highlights. At the student concert I played "Friends", a tribute to my wife of 41 years, Joan. Here's the lyrics. The dynamics in this song were the result of The Kennedys performance class. See, I was paying attention.
I also played with Barry Spiro, here is his SAMW song,"Means to an End".
I played with Ken Porter, Bo Veaner, and Rick Wood on Bo's clever arrangement of an interleaving of "I'll Be Back" and "Stand By Me". Here it is...it really came out special.
Rich DelGrosso's Blues Mandolin class performed "On the Road Again". Here's the recording. It was a lot of fun.
9/9/13: Ob-La-Di - Neal Braverman and the ROM Band: Here's a live video at Roslindale Open Mike. Charlie, Ken, and I got together to back up Neal on this Beatles song. What a blast!
9/3/13 - Here's my SAMW 2013 student concert performance. I wrote "Southeast Passage" in July 2013, inspired by all the days I sat jammed in traffic trying to get home from work going south across Boston. It's a parody of Stan Roders' "Northwest Passage". Here's the recording and the lyrics.
August 2012 - I dedicated my SAMW 2012 student concert performance to Richard Mungo who passed in 2012. Richard loved to jam, perhaps even as much as me, and I think "Old Wooden Chair" was a fitting rememberance.
5/21/11 - Neal Braverman took this picture at Patti DeRosa's CD Release Party right after the world didn't end. It was wonderful to play with Phil Punch, Patti DeRosa and Jackie Damsky.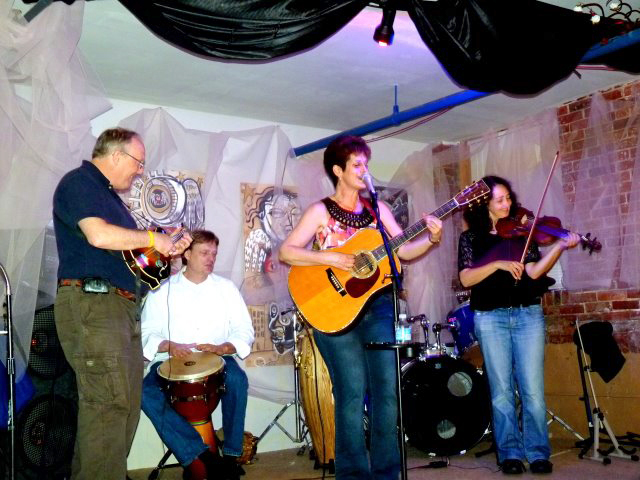 5/10/11 - Neal Braverman and I totally enjoyed the Cheryl Wheeler concert at WUMB. Neal talked Cheryl into letting him take a picture of her with her biggest fan.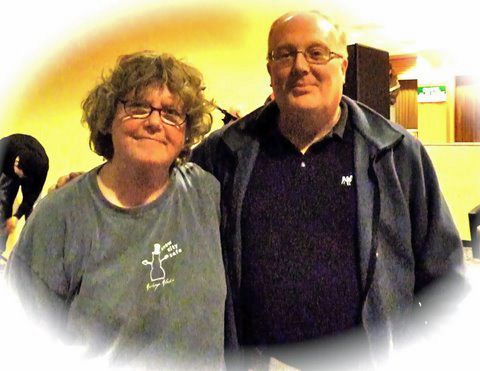 4/25/11 - I was honored to join Chris Thompson on stage at her feature at Roslindale Open Mike. She was great. Charlie Ortolani and Ken Porter weren't too shabby either.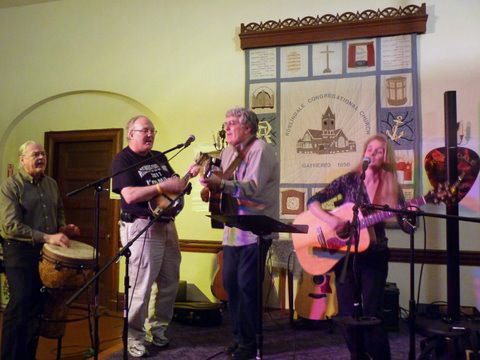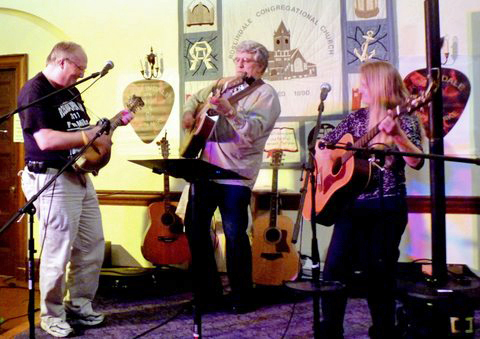 4/1/11 - Did you catch The Kennedy's epic TV movie series. It's great to see such a deserving couple get such notoriety.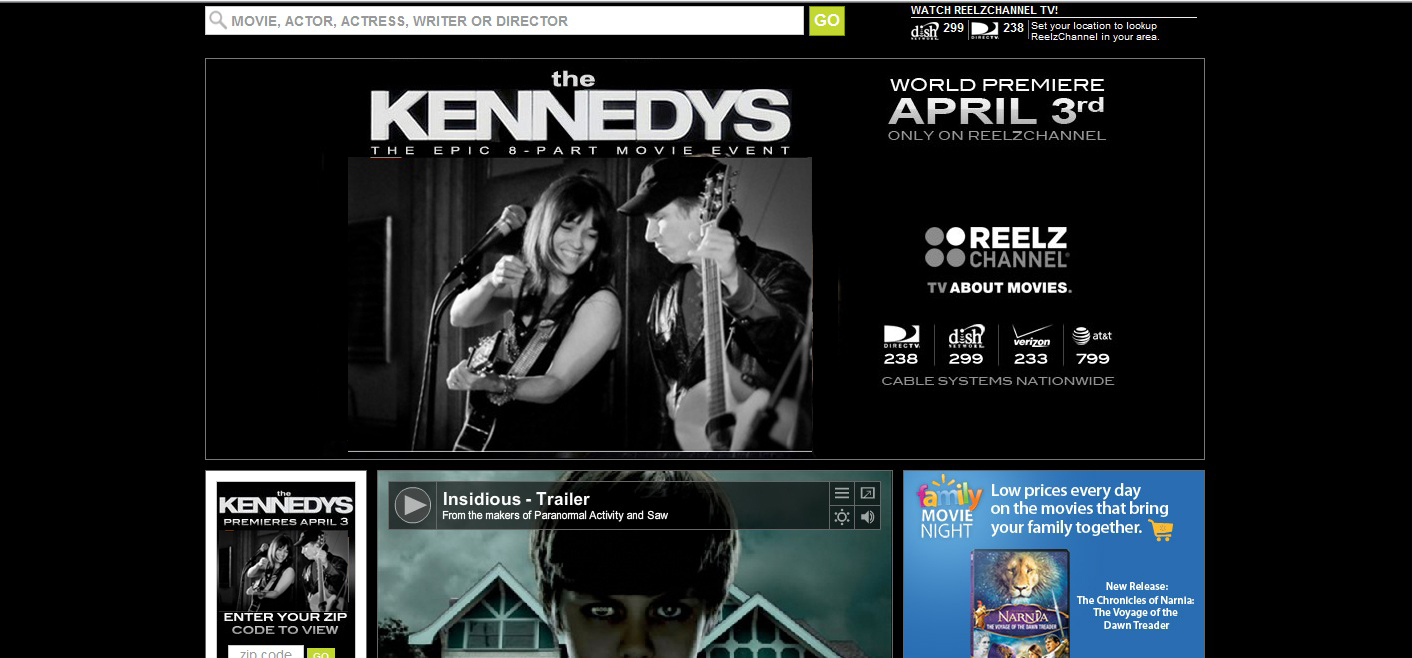 2/12/11 - "Pick and Shuffle", aka George Lake and me, debut at the Gulu-gulu cafe in Salem as part of Dave Simmons' Country Blues night. After we played a Pick and Shuffle version of Worried Man Blue, George did a very clever and entertaining magic trick.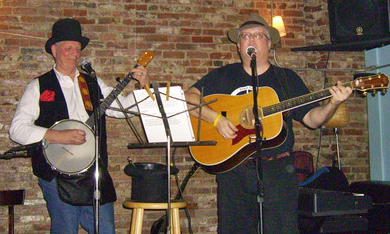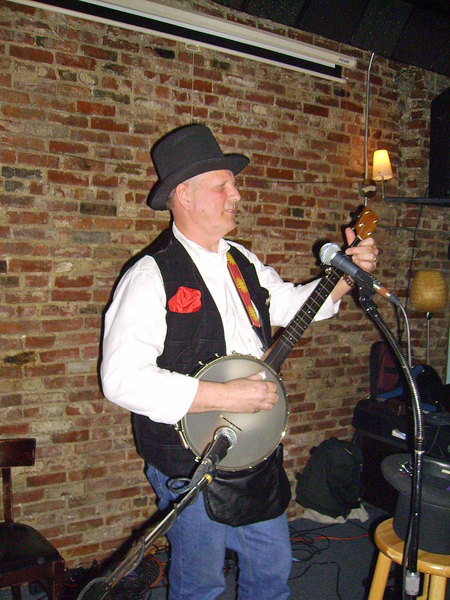 1/18/11 - Here's Barry Spiro performing his song about me, "Mandolaney", at a recent Roslindale Open Mike...and a photo of Barry and me playing together at ROM.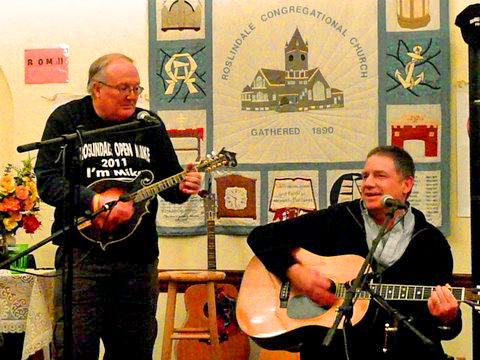 12/31/10. I closed out the year with a fun New Year's Eve gig with Beth DeSombre in Needham. (photo by Neal Braverman). Let's have more music in 2011.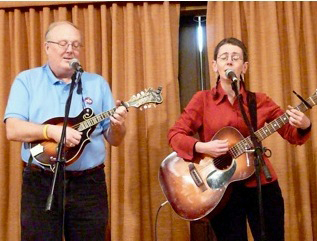 11/5/10. I had a great time playing with Patti DeRosa and Ken Porter at the Catbird Coffeehouse. (photo by Neal Braverman).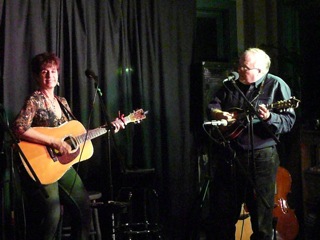 10/1/10. What a special night! The CD Release Party for Ilene Springer's "Matter of Time" CD was so special. Here I am with some of her musical friends that made the night wonderful.
6/27/10 I released "Drill, Baby, Drill" as a single and as a video. You can view it here: http://www.youtube.com/watch?v=mhTlT5Gl-LI.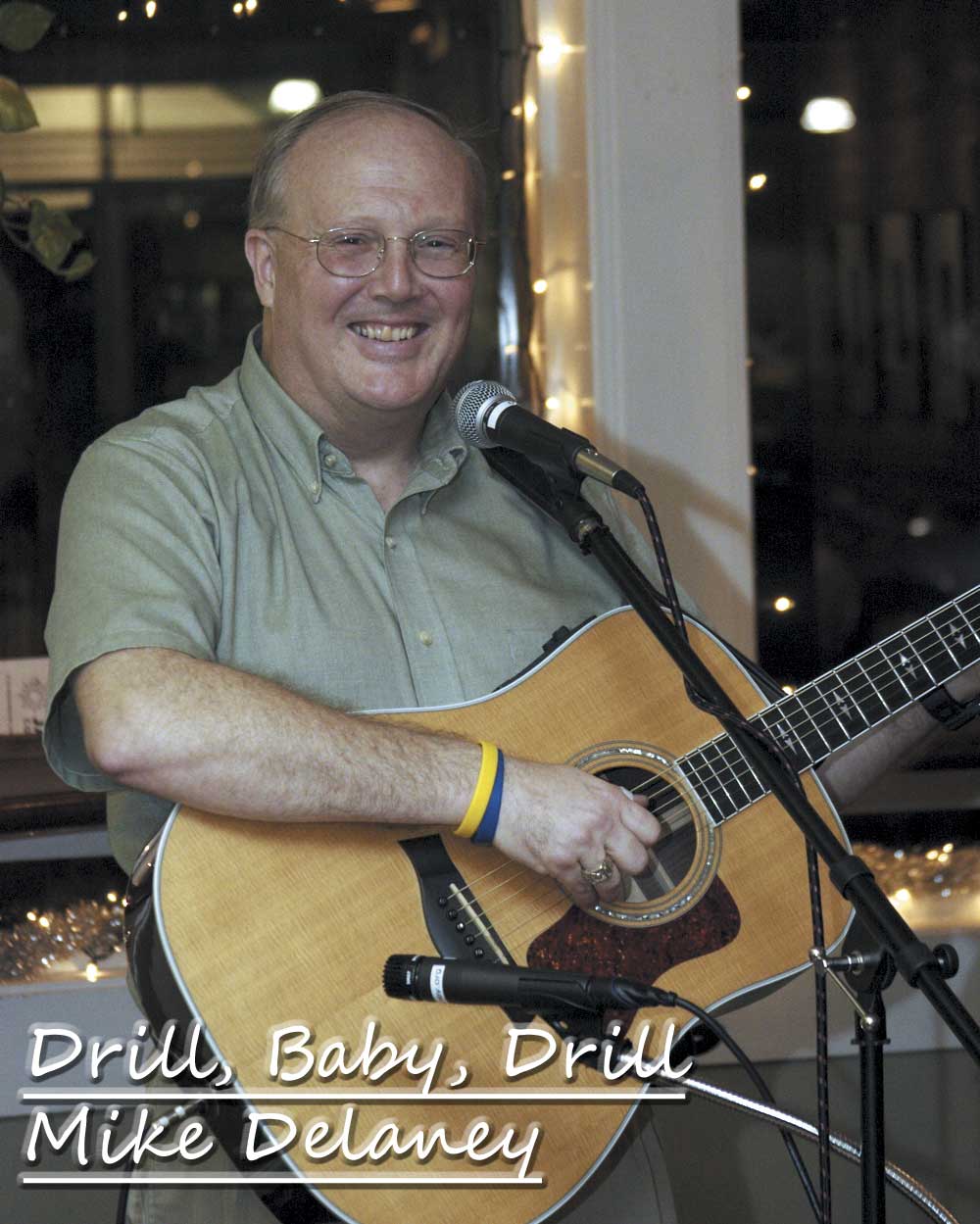 5/21/10. What an awesome night! Tonight we celebrated Ana-Eder Mulhane and the Java Jo's Open Mike. We had a wonderful group of talented musicians filling the night with original songs.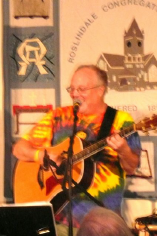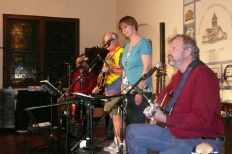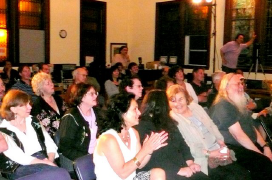 4/11/09. I couldn't relate this better than The Kennedys fan Bruce, from the Jangle Poets list:
"During Maura's solo set portion of tonight's Driftwood Folk Cafe Kennedys show in Plymouth, she suddenly and unexpectedly ceded the stage to someone else, saying, "This is the most important song ever written!"

Without further ado, Mike Delaney, playing on Maura's guitar, played a complete rendition of his song, "I Wanna Be Maura Kennedy" -- !!!

Maura mostly watched from a comfy chair that had been hastily hoisted to the very middle of the stage. But she also backed Mike up on background vocals on the choruses.

Bruce"
And here's some pictures courtesy of Jake Jacobson of the Circle of Friends Coffeehouse: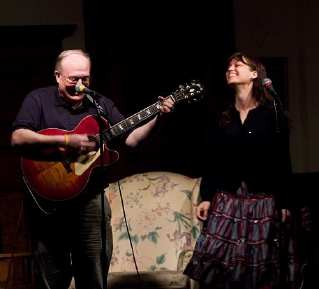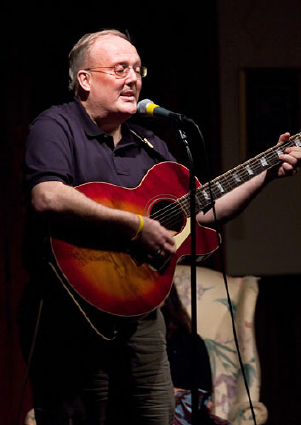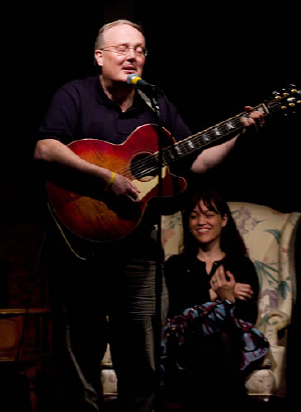 3/14/09: Ken Porter and I opened for Chris and Meredith Thompson at the JP Unplugged Concert. In addition to being polished and lively performers, they were totally gracious and played a song with us and asked us to play a song with them.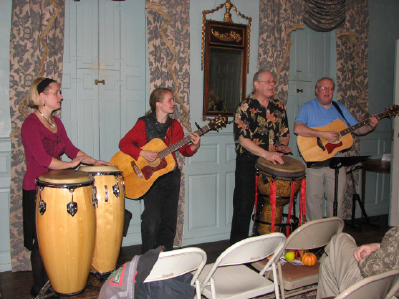 2/1/09: BENNETT and LORRAINE, August 2008: Here is my tribute to Bennett and Lorraine Hammond. I wrote new lyrics to the old standard "Sweet Lorraine". The live video is about 3 minutes in. It was filmed by Pedro Ribiero from Portugal. The MC was Cece Borjeson. Included in the performance are Ken Porter on percussion, Rick Wood on upright bass, and Bruce Jones--performance artist! Here is the video...and it's also here in higher resolution... http://www.youtube.com/watch?v=9g7wKNT5NjU
11/22/08: Here's a video with Beth DeSombre at the FCOA Coffeehouse performance in Asland: http://www.youtube.com/watch?v=ioODEaVS9U4
11/8/08 -- I was honored to open for David Roth at JP Unplugged. He is a true gentleman and a talented song writer and performer. He asked me to join him on "May the LIght of Love" to close the concert. Here's a photo taken by Neal Braverman.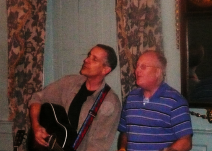 8/8/08 -- Kim and Reggie Harris played at my sister-in-law's wedding (Patricia Granahan). I got to host the reception and open for Kim and Reggie. They graciously joined me on "I Remember Blue" and "New Teenagers in Love", a parody that I wrote for Pat and her beau Terry Skelton. Pat found the powder blue tuxedo that was the same color and style as I wore at my wedding in 1973.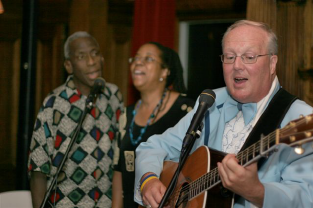 9/8/07 -- I got to open for Michael Troy (www.michaeltroymusic.com) at JP Unplugged. It was a lot of fun. We got to play and sing "Charlie Pikes" together, which really embodies how I feel about music.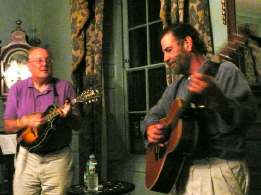 9/2/07 - "Other World Eve", what I'm calling a co-write with Bob Franke (www.bobfranke.com) and Pete and Maura Kennedy (www.kennedysmusic.com), was performed at the WUMB Summer Acoustic Music Week in August. It honors all the SAMW instructors and students, my music friends, and the view into my dreams fostered by Pete and Maura Kennedy. Here's the live recording and lyrics.
8/27/07 - "Peace Through War" is back at NUMBER ONE on the front page on Neil Young's "Living With War Today" song list (www.neilyoung.com/lwwtoday/lwwsongspage.html). It has been in the Top 10 for the last 7 weeks and three weeks at #1. That puts me about an inch from Neil Young (my name to his picture), which is closer than I ever thought I'd get. "Terror Rainbow" is also on the list and "Peace Through War" is also listed at www.polititunes.com.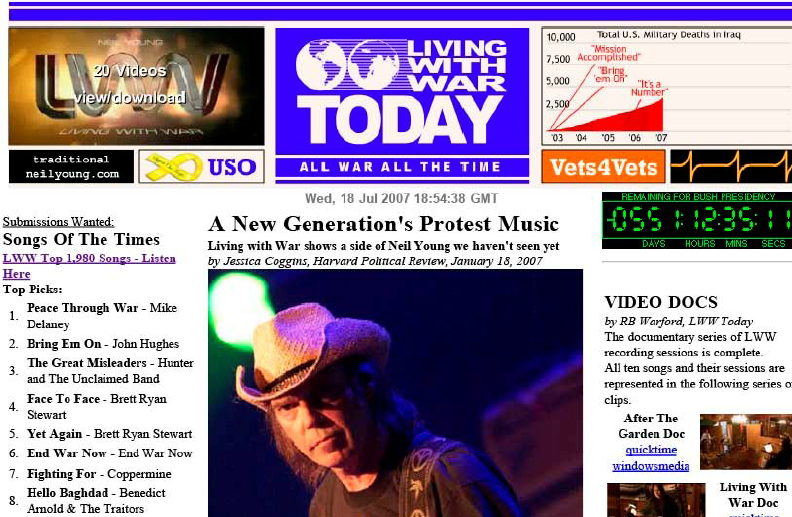 9/16/07 -- "The Fedora Brothers" back up Patti DeRosa (www.pattiderosa.com) at the 2007 Boston Folk Festival.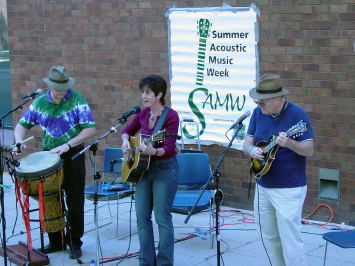 6/16/07 - The New England Weather CD Release Party and Katrina Benefit was a big success. The CD, "A Little Sun; A Little Rain" is available from my CD page.
4/8/07 - "Low Carb" has been identified as one of the "best new climate songs" by Alex Smith of Radio Ecoshock (www.ecoshock.org).
3/14/07 - My songs "Trash This Planet" and "Low Carb" are listed on Step It Up 2007! (www.stepitup2007.org). We are organizing a National Day of Climate Action--April 14th, 2007. On this one spring day, there will be hundreds and hundreds of rallies all across the country. We hope to have gatherings in every state, and in many of America's most iconic places: on the levees in New Orleans, on top of the melting glaciers on Mt. Rainier, even underwater on the endangered coral reefs off Key West.
2/19/06 - I've sort of co-written a song "First Day" with Maura Kennedy (www.kennedysmusic.com) as part of a dream-inspired songworkshop. Maura had the dream and directed a meditation. I took the images from the meditation and wrote the song. It's on my New Songs page.
9/16/06 - New England Weather had a great time playing today at the Boston Folk Festival. Check it out at www.BostonFolkFestival.org.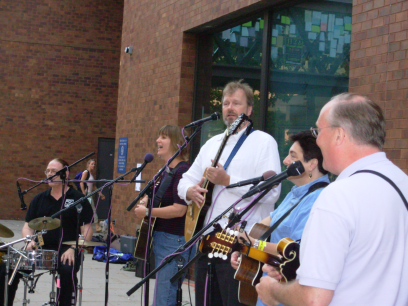 9/10/06: "Colonoscopy" was played on Dr. Demento. It was played in between a song called "My Pants Fell Down" (Trout Fishing In America) and one called "Working Where The Sun Don't Shine" (Bowser & Blue).
8/27/06 - "I'D LIKE TO BE MIKE DELANEY" by Bob Franke and performed by "The Wannabees" (Pete and Maura Kennedy) on dueling ukuleles. I'm back from WUMB's Summer Acoustic Music Week, and what a week it was. The highlight for me was a response to my song "I Wanna Be Maura Kennedy". I was totally surprised by the honor. An MP3 of performance is HERE. How many people can say that they have a song about them written by Bob Franke (www.bobfranke.com) and performed by the Kennedys (www.kennedysmusic.com)? (There is also a recording of my song "Mando Slut" on the Mando page.)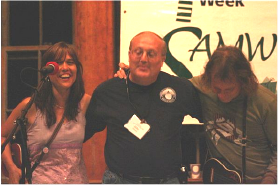 "The Wannabees" (Maura and Pete Kennedy) with Mike. (Photo by Peter Bortolotti).
3/30/06: JILL IS FREE!!!!! It shows the power of a song. What should I work on now?
3/22/06: Please join me in a prayer for Jill Carroll. I think I feel a connection to her because we both attended the same school and both work in Boston. Here's my prayer: "Let Jill Go!"

MP3 Lyrics
9/26/05 - Lightning strikes again! I was honored to be asked to play a song on mandolin with the amazing Guy Davis (www.guydavis.com) at the Boston Folk Festival this past weekend. Guy is so special and gracious. I love him!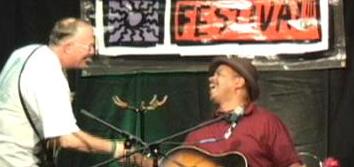 8/28/05: I had an amazing time at WUMB's Summer Acoustic Music Week. Here is a recording of "I Wanna Be Maura Kennedy". MP3 Lyrics. Video by Rob Halper (WMV, 5 Mb) (WMV, 1Mb). Photos by Sandra Waddock (JPG) and Graham Walker (JPG).
Pete and Maura Kennedy (www.kennedysmusic.com) were awesome, and such good sports. I surprised them with this song, and Maura surprised me by jumping on stage and bopping along with the song. Pete and Maura embody what is truly special and spritual about music. Namaste!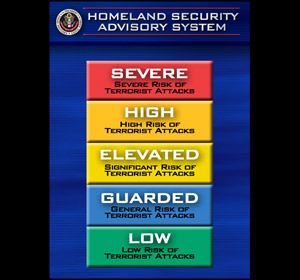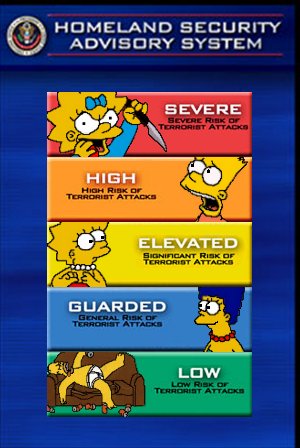 What is today's color? If you want to see how scared you should be, click here or for a Simpson's alert level, click here. Mike has a song to explain the colors on his CD. Here are the lyrics.
If you need free software to Install Democracy, click here.
You can get a New England Weather music forecast here, or a real weather report from New England Weather Associates here.